Whether you want to enter now, or prepare for a popular race opening, here's what to expect during the race entering process
We've tried to make it as simple as possible, however there is no getting away from needing a certain amount of personal and payment information.
We've streamlined as much as possible, to allow multiple entries to multiple races all in one go, using saved details wherever possible
Finding and adding races
The quickest way to find races is view the full list of online entry races.
Click the blue "enter" link wherever you see it- in lists, on event pages or individual race pages.
The entry is immediately added to your basket without leaving the page you are on..
View your basket anytime by clicking the basket symbol at the top of every page.
Checkout and payment
From the basket, click "proceed to checkout" to begin entry and payment.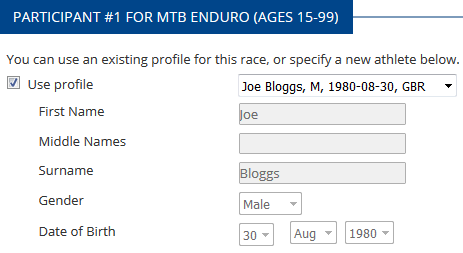 Add the participant details for the races. Profiles can save time and simplify this step.
The last step before payment is adding address details and an order summary.
Complete the transaction secureley at our payment partner.
Confirmation
You will be returned to this site after payment to finalise entries and show final confirmation.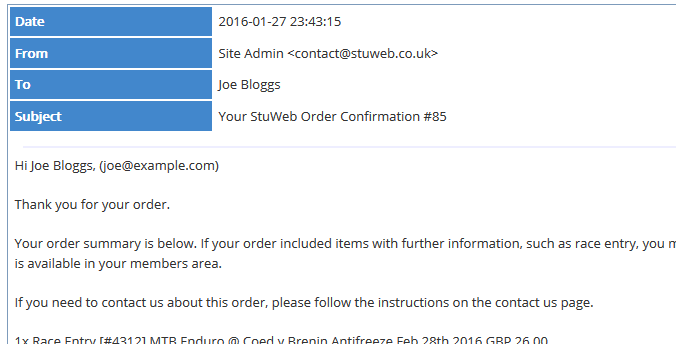 You will receive an email but this may be delayed during busy periods.
Visit your member area to see all order details and communications, and correct any mistakes.
Check the race page to see your name among your fellow participants.